In The Zone
16-September-2020 @ 10:00 am

-

12:00 pm

$21 – $26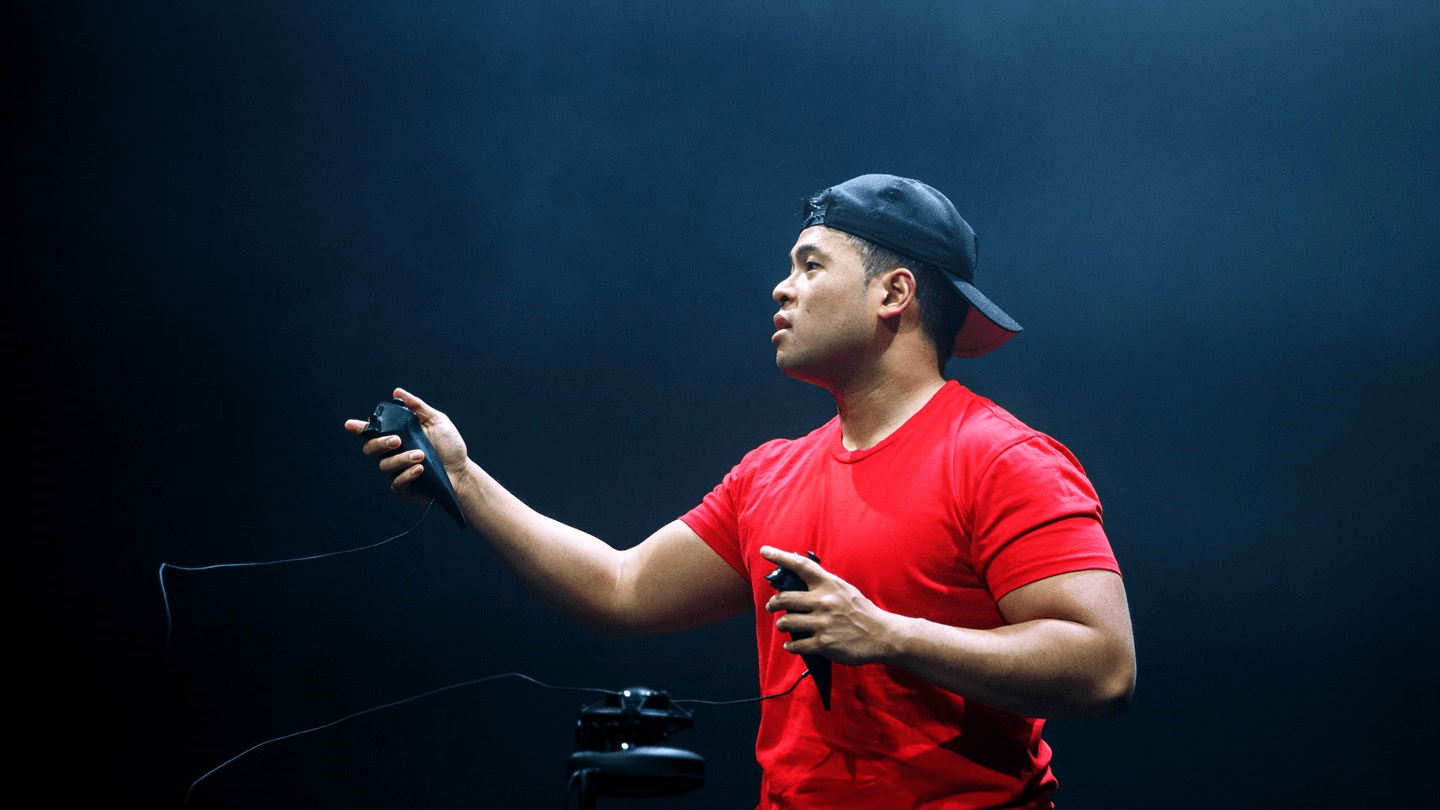 Hip-hop dance meets gaming technology in this ground-breaking work harnessing captivating new technology called AirSticks, which create live sound through movement.
Conceived by award-winning choreographer Shaun Parker and digital sound designer Alon Ilsar, In the Zone is not only fun and exciting theatre – it also empowers young audiences to consider themes such as technology, man-made global warming, personal choice and resilience.
In the Zone places the Airsticks in the hands of phenomenal Western Sydney hip-hop dancer Libby Montilla, who triggers electronic soundscapes as he makes his way through the various levels of a video game. Locking, popping, body-ticking and krumping are inspired by the stunning soundscape which includes crunchy electronica, atmospheric strings, funky drum loops and the sounds of birds, ocean waves and nature – all intrinsically linked to Libby's outstanding body animation and storytelling.
In the Zone is a stunning journey.
Q&A: 20-minute interactive Q&As will take place after all schools performances.
Includes workshop: Expand your experience with a 20 minute In the Zone workshop after the show, at $5 per student (included in our price above). Students can explore AirSticks technology and hip-hop dance techniques such as tutting and popping with Libby Montilla, who will get them to interact with this fun, body-music technology, creating their own sounds and augmented realities.
Suitability:
Years 3 – 10
Stage 2 Music, Drama, Dance, PDHPE, English, Science & Technology
Stage 3 Music, Drama, Dance, PDHPE, English, Science & Technology
Stage 4 Dance, PDHPE, English
Stage 5 Dance, PDHPE, English
Students $26, adults $21
Related Events