High School Level Classes in Blaxland – Creative writing essentials with Laura Greaves
10-February-2020 @ 1:30 pm

-

30-March-2020 @ 3:00 pm

$137.70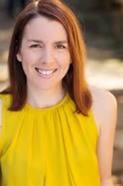 This is an eight week workshop series for children and youth working at a high school level from the age of 11 at $137.70 per participant. The classes run on Mondays 1:30-3pm in Meeting Room B in the Blaxland Community Centre at 33 Hope Street, starting on the 10th February 2020. We will need at least 15 participants.
This is a Home Education Network (HEN) event. For bookings please contact the organiser with your child(ren)'s name(s), age(s) and your HEN number if you are a member. Please book by Wednesday the 30th January 2020. Payments must be made before the 3rd February 2020. Please note that we cannot make refunds (unless the class is cancelled, of course), because we have to pay for room hire and facilitator.
Summary
Stories can help us make sense of the world, but what are the building blocks of a good story – the secrets of bringing a page-turning tale to life? And why are stories such a big deal, anyway? Join author Laura Greaves to discover how stories are made, how to find stories worth telling, and why being able to express ourselves is so important. Using both classic and contemporary texts as examples, this eight-week program, suitable for students working at a high school level aged 11 years onward, will explore topics including the essential elements of story structure, coming up with ideas, creating compelling characters, developing great dialogue, and how to get published. In a lively workshop-style setting, students will develop their own stories, as well as working as a group. Each 90-minute class will include 60 minutes working with Laura and an additional 30-minutes of story development and writing.
Laura Greaves is a multi award-winning author, journalist and editor with more than 20 years' experience as a professional writer in Australia and the UK. She is the author of three novels, four nonfiction books about amazing dogs, and a nonfiction book for children, all published by Penguin Random House. Some of Laura's books have also been published in the UK, Mexico, Hungary, Russia and the Czech Republic. Her next book,
Extraordinary Old Dogs,
will be published in late 2020. Laura is also currently working on a PhD in creative writing. She lives in the Blue Mountains with her family, plus three dogs, two guinea pigs and a goldfish.
https://www.penguin.com.au/authors/laura-greaves
Other Monday events in the area
For those of you coming from farther away and looking for other activities in the area. There are home school pottery classes at the Blue Mountains Creative Arts Centre in Glenbrook in the mornings (participants range from 5-17 years old): https://www.bmcac.org.au/enrol/pottery-for-home-schooled-children-katherine-kennedy-2/