Survivor Challenge Fun Day (Ashfield)
April 19 @ 10:00 am

-

2:00 pm

$75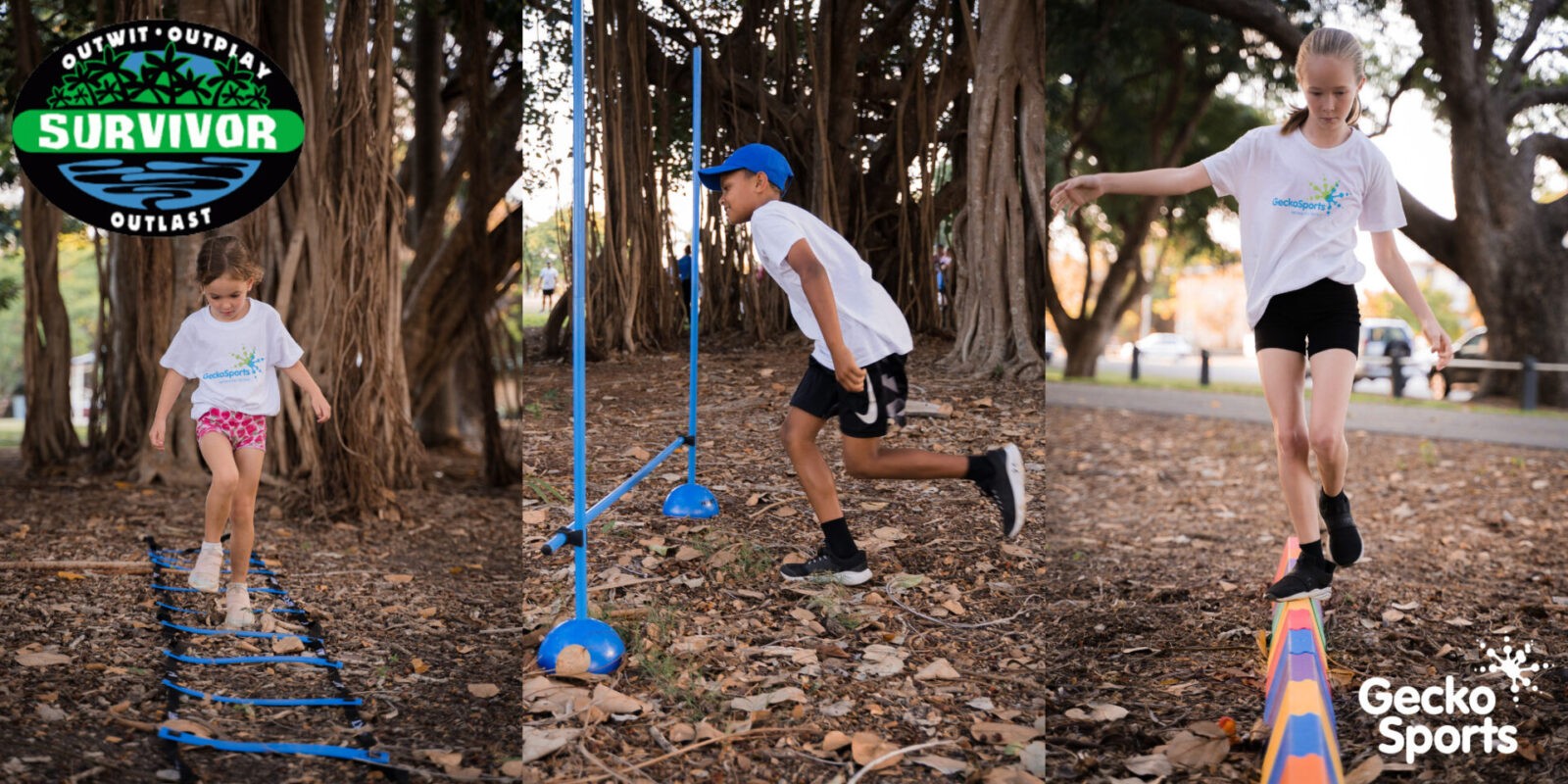 If you love the TV show, you'll love our holiday SURVIVOR CHALLENGE DAY!
There'll be lots of active team-building games that are easy to learn and fun to follow.
Venue: Ashfield Park (Pembroke Street)
What to expect:
* Physical challenges
* Team challenges
* Obstacle course
* Puzzle games
* Build-A challenges
* Idol Hunt
If they didn't have a buddy before they arrived, they will definitely have survivor buddies for life when they are finished!
We're looking for kids with a sense of adventure and willing to give everything a go.
Suitable for kids of all fitness levels. Ages 5 to 12 years old.
There will be a 30 minute lunch break so please bring lunch for your child.
Use your ACTIVE KIDS voucher!
Ticket Price Earlybird (before 5th April)
$75 for 1 child
$56.25 for second or more children
After 5th April 
$100 for 1 child
$75 for 2nd or more children
SPECIAL OFFER
Book before 5th April using your ACTIVE KIDS voucher and receive a special GeckoSports Survivor Pack included in your booking!
* GeckoSports T-shirt
* Sweat headband
* Drink bottle
They should have sunscreen applied BEFORE arrival. We will also have sunscreen available for reapplication during the lunch break.
Kids should bring:
* Hat
* Lunch & Snacks
* Water bottle (filled)
Parents of children who are not used to being separated from their parents are advised to allow some time to stay and make sure their child is settling in before leaving.
BEHAVIOUR
If any child repeatedly ignores coaches' instructions and becomes a distraction, there must be a parent available to come and pick them up on request.
We will do our best to minimise this but we will not tolerate misbehaviour. It puts all other children's safety at risk.
We want the day to be fun for everyone.
Related Events