Museum of Fire – Stage 2&3 only
11-May-2020 @ 10:00 am

-

2:30 pm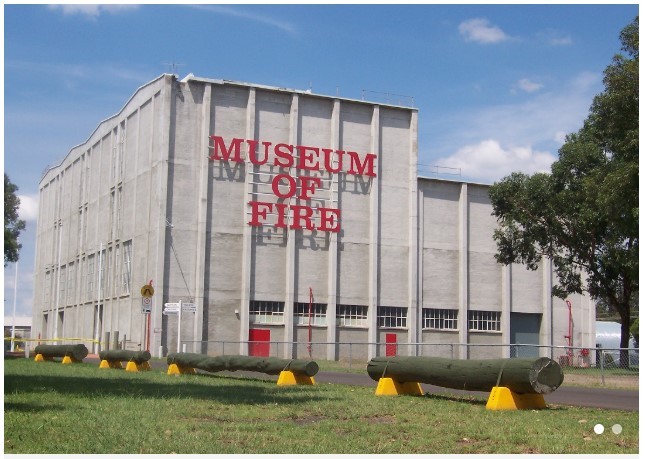 Museum of Fire
– Education Tour – PENRITH
Date
: Monday 11th May 2020
Time
: 9.30/10am to 2.30pm approx. (about 4 hours)
Cost
: $8 per child and $10 per adult
Stage Groups
: S2 – People in the Community
Stage 3 – Bushfires
Siblings are welcome to attend however there is a cost for their attendance (as per above). Under 2s are free.
=========================================
The tour will include:
a

presentation

about fire safety,
followed by an

interactive experience

involving Emergency Service vehicles and uniforms.
Students will also learn how Emergency Service personnel respond to 000 calls.
At the end of the

Fire Safety Talk and role play experience

, students will be broken up into groups to rotate through a series of activity cycles.
These may include:
Fire Engine Ride

: A ride in a genuine Ford D200 fire truck. These trucks were used in country NSW during the 1960s.

Junior Firefighter Zone

This area includes fire safety activities, computer games, puzzles and a fire engine simulator

Teacher-guided tour of the Museum

Detailed teacher guide notes are prepared for the teacher-led tour. These contain suggested prompts and questions to help encourage student interaction.

Visit to the Gift Shop

The Gift Shop contains many affordable items for children priced at under $10, so students can purchase a reminder of their visit. Museum staff are available to assist students with their purchases.
Please join the Event group on Facebook to keep updated on event information and payment requirements. Payment is required to confirm your booking and as numbers are limited, your booking is not confirmed until payment is received.
If you are not on Facebook, you may email Tas for payment and event info. Please see organiser details.