Ceramics Club for kids and teens Term 4
13-October-2022 @ 9:30 am

-

12:30 pm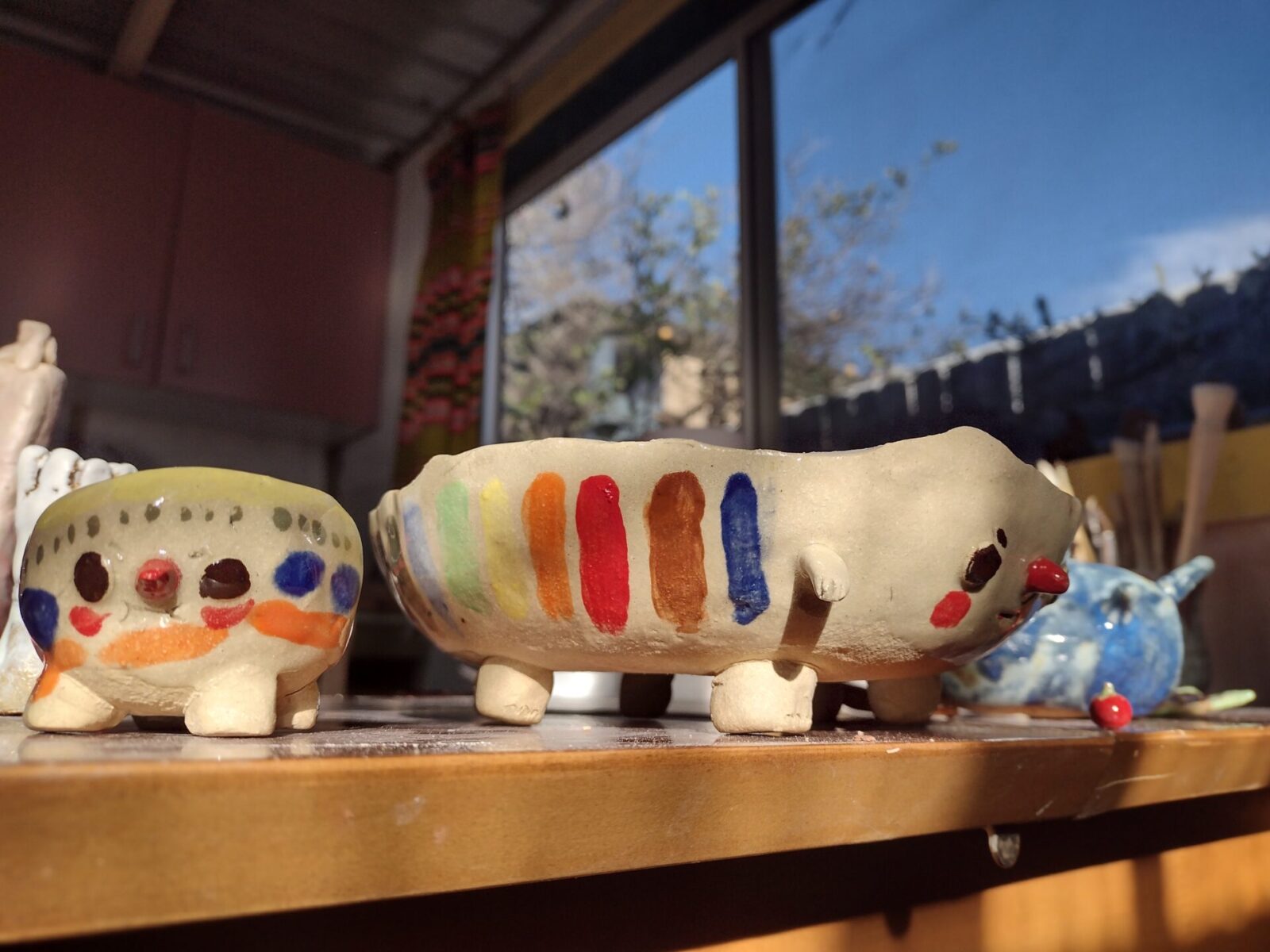 The immense imaginary world of children finds such a versatile medium as clay to become an object through their actions.
What we'll do:
Children will have the opportunity to understand how ceramics works and experience its processes together. They will create their way into forms by using the electric wheel and through different handbuilding techniques: pinch, coils, slabs, paddling and scoring. They will apply studio made glazes and underglazes with brushes. They will develop confidence along the way and enjoy creating a variety of objects.
When:
Available options:
CHILDREN AGED 7-12
*Thursday 9:30 to 11:30pm in Earlwood.
*Friday 10:00 to 12:00pm in Earlwood.
*Friday 2:00 to 4:00pm in Earlwood.
TEENS:
Thursday 2:00 tp 4:00pm in Earlwood
——
-Book the full term (8 week course 320$) or one month (4 classes 170$).
Classes start on Thursday October 13th/Friday October 14th and run until Thurs December 1st/Fri December 2nd.
-All materials and firing included.
-Limited spaces – 5 persons per class. The cost is per person, adult or c hild.
-Parents/careres are welcome to participate too (paying their spot as well).
-Creative Vouchers accepted
-You must be available to come during these days, sorry no makeup classes
We are an intimate small home studio that aims to create a relaxed and fun space respectful of children's processes. The studio has a big backyard with two pet bunnies, birds and flowers to unwind with. Parents and carers are welcome to stay during the class on the outdoor couches.
Related Events