Wagana Dancers and Raven Spirit Dancers in Blue Mountains
6-July-2018 @ 8:00 pm

-

9:00 pm

$12.00 – $55.00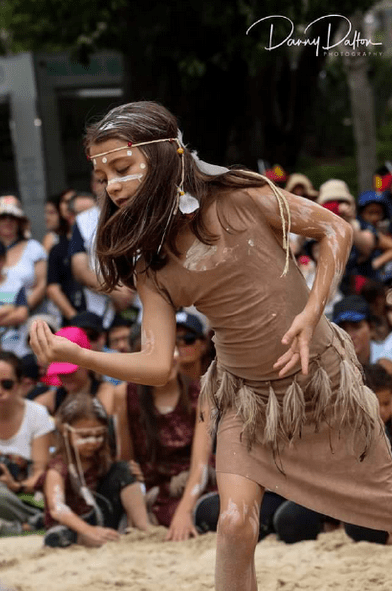 We are incredibly excited to offer you this opportunity to attend a Show with the Wagana Dancers and the visiting Raven Spirit Dancers.  This show features Dance, Stories and Song inspired by shared connection to Rivers.  This is a Home Education Association Inc.  (HEA) Event and is open to all ages.
Wagana Dancers and Raven Spirit Dancers are offering just two school shows together in the Blue Mountains, and we are fortunate enough to be hosting one of these at Living Learning.  In order to offer this opportunity, Living Learning will be subsidising this unique event, to keep ticket prices as affordable as possible for families in our community.  There are plenty of seats available, so spread the word! What a beautiful way to end the term together.
When: Friday 6th July 10am – 11am
Where: Mavis Wood Hall, Mid Mountains Neighbourhood Centre, 9 New St Lawson.
Ticket Prices:
$12 per person or $45 per family for HEA members
$15 per person or $55 per family for non HEA members
Book by Saturday, 2nd June 2018.
How to Book: https://docs.google.com/forms/d/e/1FAIpQLScUDRrl8cZYUyRShj0OSR6gwH9zj6cCBDFcJ9bS9Cq8okVL9g/viewform?usp=sf_link
The Wagana Aboriginal Dancers perform traditional and contemporary dances inspired by the beautiful Blue Mountains and NSW Central West country. They honour and respect the Darug, Gundungurra and Wiradjuri peoples as the traditional custodians of the lands they dance on. Wagana perform at Festivals and events in the Blue Mountains, nationally and internationally.  They have recently performed in Glasgow, Denmark, Hawaii and Canada.  They have a dance in education program for pre-schools, primary and high schools and offer a youth dance program for local Aboriginal and non-Indigenous young women and girls.
The artistic vision of Raven Spirit Dance Society is to share stories from an Aboriginal worldview. By sharing this work on local, national and international stages, Raven Spirit Dance reaffirms the vital importance of dance to the expression of human experience and to cultural reclamation. Raven Spirit Dance aims to explore how professional artistic work is responsive and responsible to the community it is a part of and to continue to redefine dance's place in diverse community settings. Raven Spirit is Vancouver-based yet indelibly tied to the Yukon through its projects and inspirations, as their Artistic Director, Michelle Olson is from the Tr'ondek Hwech'in First Nation.
Related Events