Shakespeare Bootcamp – 12-16 years. Term 1. Please email today.
5-February-2019 @ 3:00 am

-

4:00 am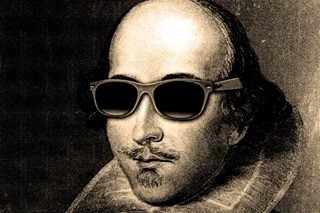 SHAKESPEARE BOOTCAMP – We Need 10 kids for this to go ahead – please email TODAY if you're keen
MONDAYS 4-5pm, Seymour Centre, ages 12-16
The SHAKESPEARE BOOTCAMP acting course, designed especially for Home School students. will explore extracts from Othello, Macbeth, Romeo and Juliet, Midsummer Night's Dream, Henry V, Richard III and more. Each session will have the participants up on the floor speaking and acting out the text, with a strong focus on the craft of Shakespeare in performance. Sport for Jove Theate Co believe the best way to understand Shakespeare is through acting and action. We will look at comedic/tragic/historical scenes and monologues with an emphasis on fair distribution of roles so that all students are equally challenged in the workshops. Because its Shakespeare, there will always be humour, tears, love, jealousy, revenge and bloody battles!
The Term 1 course will culminate in a short in-room performance and celebration of the term's work for friends and family.
Applicants need no experience with Shakespeare, just reading fluency.
Mondays 4–5pm: February 4, 11, 18, 25. March 4, 11, 18, 25. April 1.
Seymour Centre, cnr City Rd and Cleveland St, Chippendale, Sydney.
COST: $150 per student
Please email your expression of interest in this workshop program to:
francesca.savige@sportforjove.com.au