ESHE Friday Co-Op
September 29 @ 9:30 am

-

2:00 pm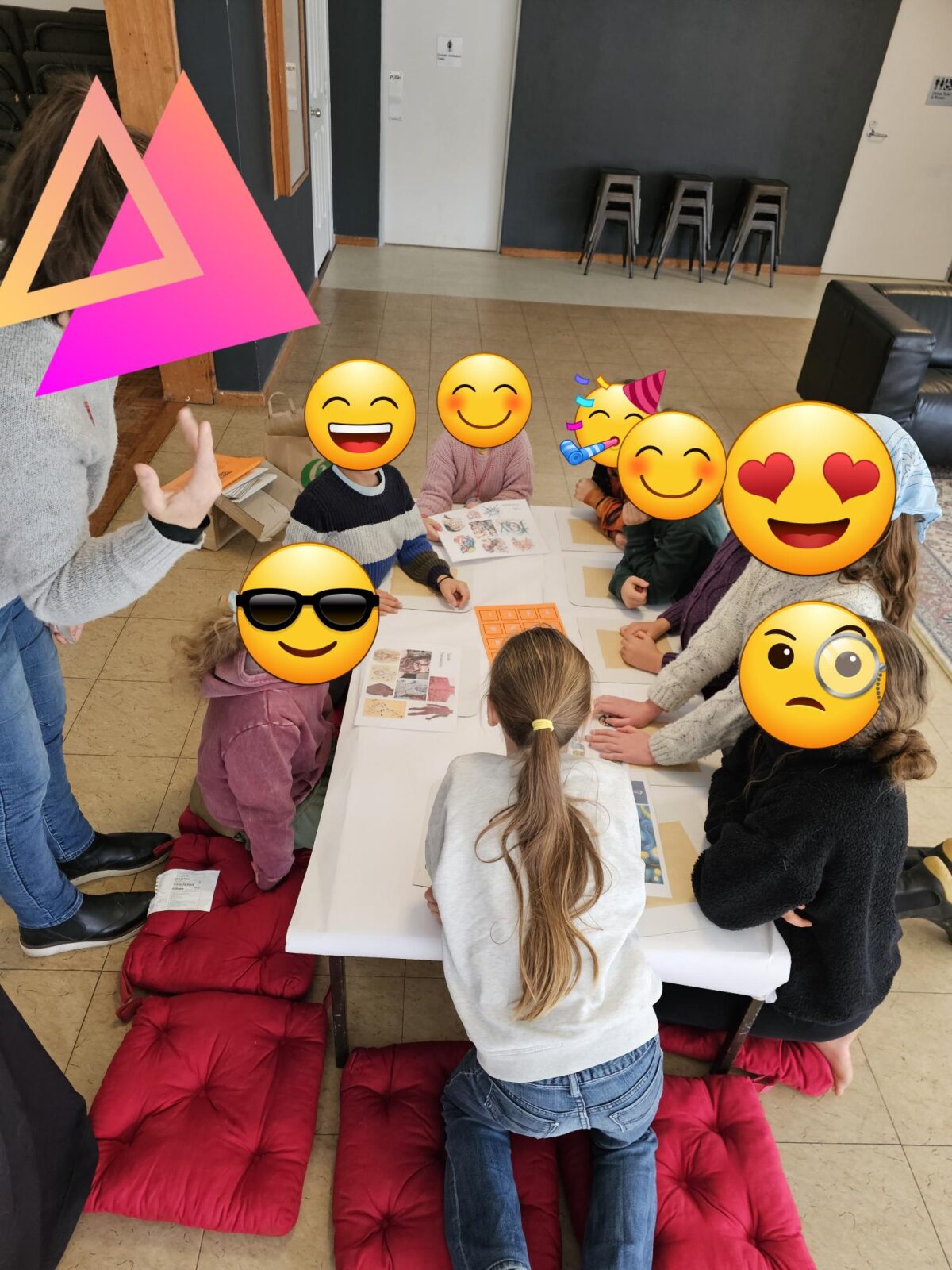 The Eastern Suburbs Home Education Co-Op is organised by homeschool parents for homeschooled children. It is a day for the children (and parents should they wish) to participate in various activities while the parents are saved the hassle of driving to numerous venues.
Each term, a variety of activities are on offer. This term, we have:
The Makery – a space for kids (and parents) to explore art, craft, science and a little history and geography too, through nature-based activities.
Here are a few projects we'll dive into this term: 
Cyanotype prints using natural objects (exploring light, colour spectrum, chemical properties, as well as composition, balance, contrast and lots more). 

Paper Lanterns decorated with natural elements (

papier-mâché

 – exploring light, the history of lamps & luminaries and paper construction techniques). These are fab for using at night time celebrations or as a nightlight at home.

We'll also explore paper quilling, basic hand sewing, painting, insect hotel building, needle felting, candle making, drama with hand puppets, and lots more.
(45min) FULL
Musical Ensemble – for children who learn a musical instrument outside of the co-op and will require some outside co-op practice (10 to 15 minutes per week). Although written music will be provided for the instrumentalists, children do not need to know how to read music. The group will learn to play engaging pieces, arranged specifically for your child's instrument and ability.  (40min)
Skylarks Choir – Whist we value learning music for music's sake, singing offers a plethora of learning opportunities. Lyrics in music play an integral role in singing and their meaning will be discussed in rehearsals. This may be about animals, geography, history, feelings and so much more.  Musical terminology will be explained within the context of the chosen repertoire. (40min)
Greek Dancing – Maria, a professional Greek dancing teacher will teach the children how to perform various Greek dances as well as play various dancing games. (30min)
Movement Class, Exploring Bodies in Space – this class will start with exercises and games to build strength co-ordination, flexibility and balance helping to make our bodies more versatile. We will also do activities that play with shape, posture, orientation, speed, stillness and breath to express ourselves, find the connection between emotion and the body and how we can use our bodies to tell a story or communicate.  We will also work on awareness of those around us and do co-ordinated ensemble work. (20 or 40min – age and ability dependent)
Art Class with Mary – Mary is a professional designer and artist with over 20 years of art and design experience. Classes focus building children's natural artistic skill, but first and foremost, let the child enjoy art in a fun and safe environment. Each term, structured lesson plans are created based on term topics. (60min)
Rhythm with Drum Sticks – This class is deigned to suit all levels of musicians from beginners to expert music readers as the music used will be written specifically for those who enroll in the class.  Early musicians will learn to play, read and maintain a beat on its own and against a second part as well as learn to read and play rhythms.  In the second half of the lesson, the more advanced musicians will be given more complex rhythms to play.  All students will be given the opportunity to improvise and compose rhythms through performance and notation (both traditional and non-traditional). Children will play in both large and small groups. (15 or 30min – age dependant)
If you'd like to receive further information on the co-op, please email: skylarks.choir@outlook.com with your child/ren's name and age.
Related Events