Bricks4Kidz (Term 3 workshops)
20-July-2022 @ 1:15 pm

-

2:45 pm

$200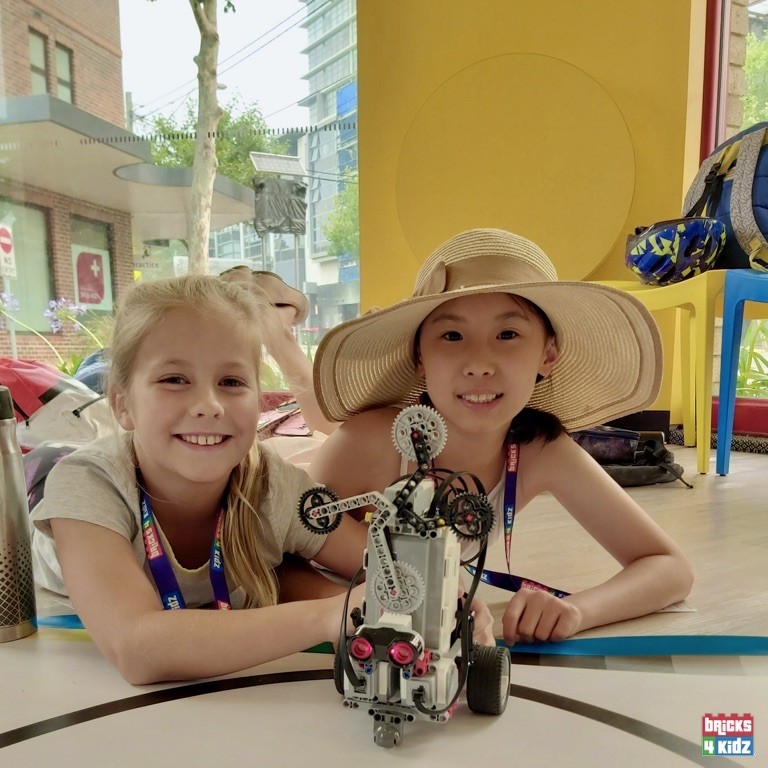 BRICKS 4 KIDZ Educational Play programs provide an extraordinary atmosphere for students to build unique creations and have loads of fun using LEGO® Bricks!
Special private events for the homeschoolers are designed by Bricks4Kidz in-house engineers and architects with varied and exhilarating themes such as Galaxy Far Away, Coding with MINDSTORMS® and WeDo® Robotics, Superheroes & Ninjas, Dinosaurs and Amusement Parks!
BRICKS 4 KIDZ team believes that kids learn best through activities that engage their curiosity and creativity.

Length: 1 hr structured workshop + 30 mins free play once a week
Time: 1.15 pm – 2.45 pm (Wednesdays)
Age: 5-12 y.o.
The topic for Term 3: Laws of Motion
This is a weekly ongoing activity.
Students will be introduced to what physics is, as well as the 'Laws of Motion' made famous by Sir Isaac Newton. Terms will be explored including inertia and mass, which will provide them with a foundation for understanding concepts that they will delve deeper into in years to come. During this unit, students will build models using LEGO® bricks to create a positive association that science is fun! Models such as the motorised see-saw, the moving clock and the catapult model will be built to keep their minds and hands busy!
Price: 20$/session (180 per a term).
Active kids and parents vouchers accepted.
Location: 505/88-90 George str., Hornsby
Registration:
https://au1.coresoftware.com/index.php?action=location&location=10&view=register&record=23405&fbclid=IwAR3E5X-VsZBNnarSpF1TzuQ8LPo5HCWQD1RuMHJTGYHw8DAe-ZFAaILAa8A
Related Events